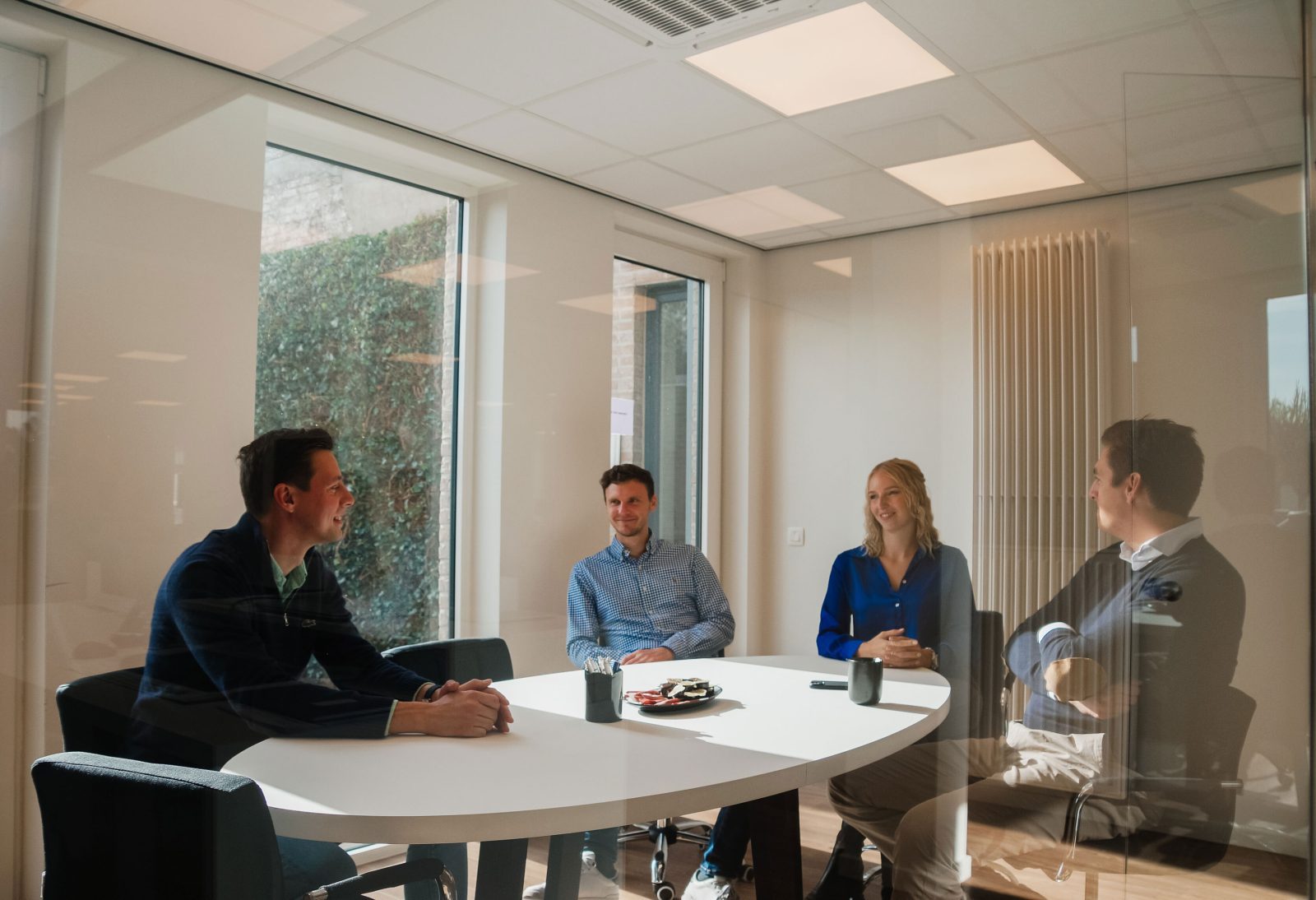 Voel jij je geroepen om ons fantastisch team in Eeklo te versterken?
Wij zijn op zoek naar een administratieve duizendpoot die samen met de collega's instaat voor het beheer en de opvolging van ons klantenbestand. Je vervult administratieve taken, vraagt offertes aan, maakt wijzigingen in bestaande verzekeringscontracten, overlegt de mogelijkheden met onze klanten en helpt klanten met een vlotte schaderegeling.
Jouw Profiel
Je kan nauwgezet en nauwkeurig werken
Je bereidt graag dossiers tot in de puntjes voor
Je bent commercieel ingesteld en ervaart een kick als je jouw klant kan helpen
Je hebt een positieve ingesteldheid en draagt graag bij aan een goeie teamsfeer
Ervaring is een plus, maar zeker geen vereiste. Bij gebrek aan ervaring voorzien wij een volledig opleidingstraject. Wij verwachten wel minimaal een bachelordiploma, of gelijkgesteld door ervaring
Wij bieden jou
Een dynamische, moderne werkomgeving
Nauw contact met klanten en collega's
Een competitieve verloning met extra voordelen – om nog maar te zwijgen over de geweldige koffie (!)
Een fantastisch team waarin een goeie sfeer zeer belangrijk is
De occasionele teambuilding of afterworks
Opleidingen en de mogelijkheid om jezelf verder te ontwikkelen
Wil jij een uitdagende, boeiende job in het hart van het Meetjesland? Neem dan snel contact met ons op via edward@willemsverselder.be.
Onze Groep is op zoek naar een gedreven zelfstandig vastgoedmakelaar ter uitbreiding van ons kantoor te Eeklo.
U bent een commercieel talent met BIV nummer dat zowel voor de inkoop als verkoop zorgt in de regio. De regio zelf heeft voor u geen geheimen en u heeft bestaande contacten met bouwpromotoren, notarissen, investeerders.. Naast het commerciële talent, heeft u ook aandacht voor een juiste administratieve afhandeling van uw dossiers van start tot einde.
Flexibele werkuren, gemotiveerd en resultaatgericht werken is geen issue voor u. 
Wij bieden u een competitieve verloning in een groeiend innovatief bedrijf met 2 vestigingen in het Meetjesland. U komt terecht in een moderne omgeving met vrijheid om uw eigen portefeuille op te bouwen. Wij kunnen u hiervoor verschillende tools aanleveren én een ruime database aan prospecten.
U kan contact nemen met Tom Willems op 0486/94 02 65 voor een vrijblijvend babbel over uw carrière.